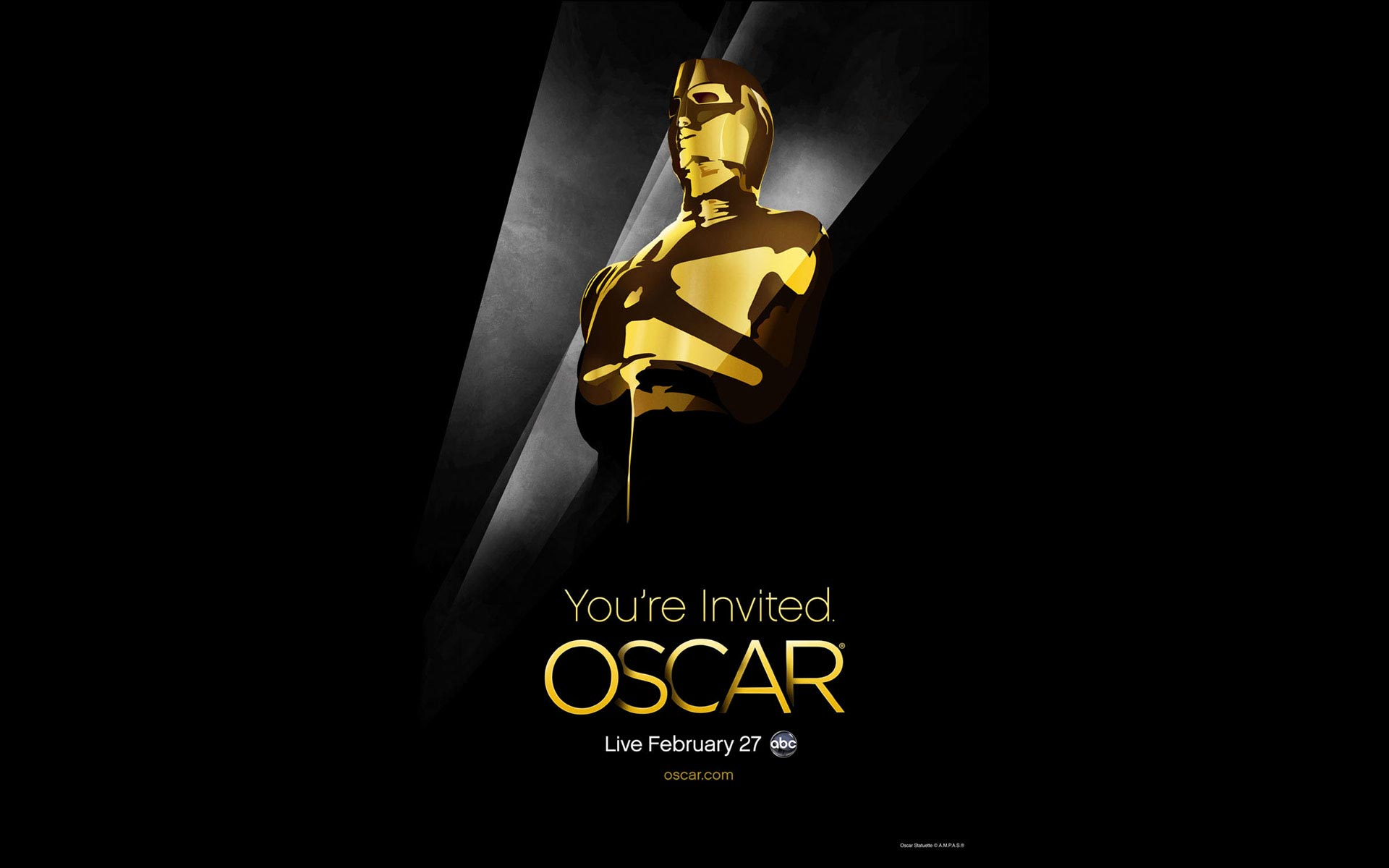 Now that the Golden Globes are safely and securely out of the way, it's time to talk about the Oscars!

As you all probably know, the official nominations for this year's Academy Awards (hosted by Seth McFarlane) were released last Thursday.

This year should be pretty interesting, as there are a slew of genuinely great and interesting films up for each award category, and a lot of different films are up for a lot of different awards. Lincoln leads the pack with 12, followed by 11 for Life of Pi, 8 for Silver Linings Playbook and Les Mis, 7 for Argo, and 5 apiece for Zero Dark Thirty and Django Unchained.

There are some confusing nominations, and there are a fair bit of snubs, so what I will do is break down my comments by category, including any extraneous thoughts or opinions of mine underneath my pick for each category (aside from one MAJOR snub, which I'll get to in just a second).
Important note- these are NOT predictions for who will win what.

I try to stay as far away as possible from the game of reading the Academy's mind.

These are the films that I, personally, feel deserve each award, and would gladly vote for were I a member of the Academy.
With that said, let's start with…..
As much as it pained me to admit, I knew from the get-go that Cloud Atlas, a strange, sprawling, big-idea movie, would never get much love by awards committees, especially the Academy.

This is a film that, in my humble opinion, would have more than earned nods for Best Picture, Director, Original Score, Visual Effects, Film Editing, Cinematography, Costume Design, Production Design, Adapted Screenplay, and ESPECIALLY Makeup and Hairstyling.

Hell, I would even throw in Actor/Actress noms for Tom Hanks and Halle Berry, if there were any room left for them on the board (the 5-per category limit can be reeeaaaally restrictive some years).

And what did it get?

Nothing.

A single nomination for Soundtrack at the Globes (which doesn't even do technical awards).

Zero from the Academy.

I stated in my original review of Cloud Atlas that if it did not waltz away with the Oscar for Best Makeup it would be a sign that the Academy was in worse condition than we thought, and I stand by that.

Obviously, none of the awards or nominations truly mean one film is better than another, and the truly great films will always find people who appreciate them.

This film will find its audience.

Still, DAMN does this one bite.
And now on to the actual awards!
Although I did not see it in 3D, Pi's were easily some of the most interesting and creative of the year.

It's the first big-budget effects film about a survival at sea story, and the parts where Ang Lee uses the effects to turn the sea into something living and dynamic were what made the whole film worth watching.

I can imagine The Hobbit or The Avengers taking this too, but people are pretty divided over The Hobbit's HFR, and as for The Avengers, well, just look at Chris Nolan if you want to learn what the Academy tends to think of superhero movies.
Writing: Adapted Screenplay-
Argo
(Chris Terrio), Beasts of the Southern Wild (Lucy Alibar, Benh Zeitlin), Life of Pi (David Magee), Lincoln (Tony Kushner), Silver Linings Playbook (David Russell)
My Pick:
Lincoln
(Tony Kushner)
Lincoln remains my favorite film of 2012, a powerful reminder that the dirtiness of politics need not always be a bad thing.

Kushner's script allows for a whole host of the major figures in the story to establish themselves, while also allowing their relationships with each other to feel genuine and alive.

The fact that Argo took the two biggies at the Globes makes me think that the film is likely to win nothing from the Academy this year, especially since Affleck was noticeably excluded from Best Actor and Best Director categories, so I think

Lincoln will, more often than not, be the film to beat.
Writing: Original Screenplay-
Amour
(Michael Haneke), Django Unchained (Quentin Tarantino), Flight (John Gatins), Moonrise Kingdom (Wes Anderson & Roman Coppola), Zero Dark Thirty (Mark Boal)
My Pick:
Zero Dark Thirty (Mark Boal)
My original pick for this was Moonrise Kingdom, but after finally seeing Zero Dark, I felt compelled to change my vote. Why? Because Zero Dark succeeds in maintaining almost complete neutrality about some of the most emotional and divisive issues (for Americans) of the past decade, which is no small feat. My hat off to Mark Boal.
Short Film, Live Action-
Asad
, Buzkashi Boys, Curfew, Death of a Shadow, Henry
My Pick:
I did not see any of these films, so I can't really pick one.

If I am able to view them prior to the Oscars, I will edit this post to reflect my choice.
Sound Editing-
Argo, Django Unchained, Life of Pi, Skyfall, Zero Dark Thirty
My Pick:
Zero Dark Thirty
Finally got around to seeing this one, and my vote is unchanged.

.
Sound Mixing-
Lincoln, Argo, Les Mis, Life of Pi, Skyfall
Part of the beauty of Lincoln was how well the dialogue and music (one of John Williams' more subtle scores) interplayed with each other, like a quiet poem.

As to who will actually get it, I honestly have no idea.
Short Film, Animated-
Paperman, Adam and Dog, Fresh Guacamole, Head Over Heels, Maggie Simpson in "The Longest Daycare"
Props to this pre-Wreck-It-Ralph short for reminding us that a simple, kitschy love story can still be fresh and fun when done with creativity and imagination.
Production Design-
The Hobbit: An Unexpected Journey, Anna Karenina, Les Mis, Life of Pi, Lincoln
The Hobbit
would be a good recipient for this too, but Lincoln succeeded in part because of how well it took us back to the Civil War-era, taking us right into the President's chambers, both official and personal. The story itself has its share of historical inaccuracies, but every inch of the production design screams authentic civil war.
Music, Original Song-
Chasing Ice
("Before My Time" by J. Ralph), Ted ("Everybody Needs A Best Friend", by Walter Murphy and Seth MacFarlane), Life of Pi ("Pi's Lullaby" by Mychael Danna and Bombay Jayashri), Skyfall ("Skyfall" by Adele Adkins and Paul Epworth), Les Mis ("Suddenly" by Claude-Michel Sch
önberg, Herbert Krezmer, and Alain Boublil)
My Pick:
Skyfall
("Skyfall)
Hey, remember that year there were only 2 nominees for Original Song, one from The Muppets, and The Song Not From The Muppets?

Sure glad it ain't this year!
Makeup and Hairstyling-
Hitchcock, Les Mis, The Hobbit: An Unexpected Journey
Yeah, I'm still on about this.

This category may not as well exist this year.
Hobbit will probably win though.
Foreign Language Film-
Kon-Tiki
, No, Amour, A Royal Affair, War Witch
Easiest call of the night, since it's the ONLY foreign language film getting any buzz in the States. Also the only one I've seen.
Music, Original Score-
Anna Karenina
(Dario Marianelli), Argo (Alexandre Desplat), Lincoln (John Williams), Life of Pi (Mychael Danna), Skyfall (Thomas Newman)
My Pick:
Lincoln
(John Williams)
Given how Williams is known almost exclusively for his soaring, bombastic, and deeply emotional scores, his themes for Lincoln surprised me with how quiet and underplayed they were, never going for obvious emotional buildup, but always there, gently lifting the film along.

An old industry favorite (with the second-most nominations of all time), I figure it's about time het gets another one of these.
Documentary Feature-
"5 Broken Cameras", "The Gatekeepers", "How To Survive A Plague", "The Invisible War", "Searching For Sugarman"
My Pick:
Like with the Live Action Shorts, I did not see any of these, so I can't really pick one.

However, I do know that "5 Broken Cameras" is about Palestine, so I guess I'll pull for that one to win.
Documentary Short-
"Inocente", "King's Point", "Mondays at Racine", "Open Heart", "Redemption"
My Pick:
Yet again, did not see any, will not pick any.
Film Editing-
Argo
, Life of Pi, Lincoln, Silver Linings Playbook, Zero Dark Thirty
My pick for this may change pending my viewing of Zero Dark Thirty next month (in which case I shall edit this post), but for now, Lincoln gets my vote.
Cinematography-
Anna Karenina
, Django Unchained, Life of Pi, Lincoln, Skyfall
This category, like many of the artistic-related ones, will depend on your own personal tastes when it comes to film, but for me, I give Pi full credit for turning a survival-at-sea story into a thing of genuine beauty.

There's a constant visual theme of water and sky being blended into a single entity, as if the characters are suspended between heaven and earth, never really a part of either.
Costume Design-
Anna Karenina
, Les Mis, Lincoln, Mirror Mirror, Snow White and the Huntsman
It really bothers me that Mirror Mirror and Snow White got any nominations at all, but if they actually win anything, this is probably the category they'll win it in.

Les Mis will probably be the favorite, but I still give Lincoln my vote.
Directing-
Amour
(Michael Haneke), Beasts of the Southern Wild (Benh Zeitlin), Life of Pi (Ang Lee), Lincoln (Steven Spielberg), Silver Linings Playbook (David Russel)
My Pick:
Lincoln (Steven Spielberg)
Now THIS is the category with the biggest , most controversial snubs of the year.

No Ben Affleck, no Katheryn Bigelow, no Quentin Tarantino, no Paul Thomas Anderson (AND no Wachowskis/Tykwer for Cloud Atlas).

To be fair, with the 5-nominee limit still in force in regards to Directing, there were going to be some big snubs here anyway, since this was a year big on worthy Directing efforts.

Has the Academy shot themselves in the foot this year?

Yes, but probably no worse than when they steadfastly avoided giving Chris Nolan nominations for both Dark Knight AND Inception.

Bigelow will end up being the most controversial, especially since she won the thing a mere 3 years ago, but with her absence from the list, my vote (and my prediction) is for Lincoln.
Animated Feature Film-
Brave
, ParaNorman, Frankenweenie, The Pirates! Band of Misfits, Wreck-It-Ralph
Although a worthy effort, Brave was just a bit too hectic to manage pulling off all its big ideas, and although Wreck-It-Ralph was a great big ball of fun, it provided little that was new in terms of overarching story and structure.

Plus, I'd really, really like to see the people at Laika get the encouragement of a prestigious award, because both of their first two major films (ParaNorman and Coraline) have taken interesting steps away from mainstream animated films in this country, and I'd love nothing more than to see that trend continue.
Actor in a Supporting Role-
Argo
(Alan Arkin), Silver Linings Playbook (Robert De Niro), The Master (Philip Seymour Hoffman), Lincoln (Tommy Lee Jones), Django Unchained (Christoph Waltz)
My Pick:
The Master
(Philip Seymour Hoffman)
Movie Bob has already pointed out that e very single nominee for this category is a previous winner, the most recent being Christoph Waltz for Tarantino's last movie.

Because of that, he's unlikely to win.

As for my pick, I'm genuinely torn between Tom and Phil, but The Master is unlikely to win anything else, so for the sake of variety, my pick goes to Phil.
Actress in a Supporting Role-
The Master
(Amy Adams), Lincoln (Sally Field), Les Mis (Anne Hathaway), The Sessions (Helen Hunt), Silver Linings Playbook (Jacki Weaver)
My Pick:
Lincoln (Sally Fields)
Yeah, I know.

Anne Hathaway is probably going to win this one.

And I wish I could have more doubts about that.

I'm sure she's great, but her character has been firmly established for well over a century, and has one of the biggest songs in one of the biggest musicals of all time.

Mrs. Lincoln, on the other hand, is a figure virtually ignored in popular culture until now, and Fields could not have brought more spellbinding energy to the role.

She deserves the Oscar.

I'm seriously worried she won't get it.
Actor in a Leading Role-
Silver Linings Playbook
(Bradley Cooper), Lincoln (Daniel Day-Lewis), Les Mis (Hugh Jackman), The Master (Joaquin Phoenix), Flight (Denzel Washington)
My Pick:
Lincoln
(Daniel Day-Lewis)
Also one of the easiest (and most worthy) calls of the night.

Joaquin was fantastic, and I'm sure Denzil was great in Flight, but Day-Lewis has earned his 4

th

Oscar.

Lincoln is a hard character to play in a way we haven't seen already, and he pulls it off brilliantly.
Actress in a Leading Role-
Zero Dark Thirty
(Jessica Chastain), Silver Linings Playbook (Jennifer Lawrence), Amour (Emmanuelle Riva), Beasts of the Southern Wild (Quvenzhane Wallis), The Impossible (Naomi Watts)
My Pick:
Zero Dark Thirty
(Jessica Chastain)
All I have to say is- picture Captain Ahab, but female, and that's pretty much how Chastain sells Maya. Intelligent and determined, but in an almost manically obsessed way. And, like the rest of the film, there are a lot of different ways you can interpret her character

.

I would also love to see the award go to Wallis for Beasts, but she's nearly a third the age of the youngest-ever Actress winner, so that probably won't happen.
Best Picture-
Amour
, Life of Pi, Lincoln, Argo, Zero Dark Thirty, Les Mis, Django Unchained, Silver Linings Playbook, Beasts of the Southern Wild
Still my favorite of the year, and out of the ones they nominated, easily one of the most important films of 2012 (along with Django and Zero Dark).

However, i

f either of those two were to take the award instead, I honestly would not mind.

It would be pretty cool to see Lincoln sweep the major awards though.
Well, those are my picks for the 2013 Oscars!

The final tally of my multiple winners (for those of you who failed to keep count):
Yeah, I'll obviously be pulling for Lincoln most of the night.

The actual awards are likely to be a lot more balanced out.

I just hope they balance them between the films that deserve it (*cough* Silver Linings *cough cough*).
The 85

th

Annual Academy Awards will take place February 24

th

, at 7 EST.

Tune in and complain with me!